Una nueva entrega de las saga de velocidad más importante de Electronic Arts. El estudio de desarrollo se tomo un tiempo antes de lanzar Need for Speed: The Run, y el resultado es un poco extraño tomando como eje la re-invención de la saga en los más recientes títulos. The Run se siente y juega como uno de los títulos tradicionales de la saga, más similar a las viejas entregas que a los spin-off que empezaron a poblar las múltiples consolas en los últimos años. El resultado es muy llamativo, con carreras que van cambiando de manera impactante entre los distintos escenarios, logrando una gran variedad y un estilo propio que nos lleva desde una montaña nevada hasta una ciudad repleta de tráfico o a las hermosas autopistas cercanas a las costas de Estados Unidos.
Trucos para Need for Speed: The Run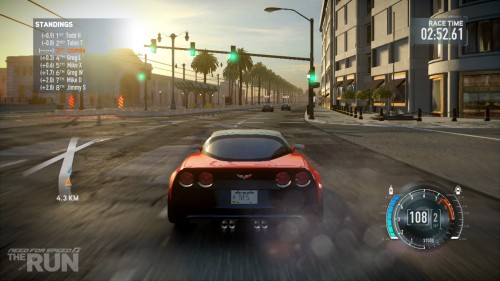 En el menú de Extras en la pantalla principal accedemos a la opción Ingresar Código y escribimos:
aemintakes. Así podremos acceder a los desafíos de la serie AEM.